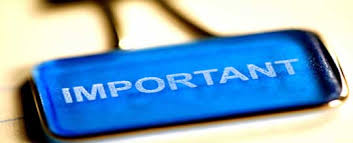 Kangaroo test is an international competition in which more than 70 countries are represented. It has 12 levels of participation, which range from grade 1 to 12. This competition is held on third Thursday of March, annually. These are a perfect blend of knowledge and logic.
The competition is based on multiple choice questions, which are 24 to 30 according to the grade. The maximum score which a student can get is 96 and minimum is 0. These tests are based on mathematics, science and linguistics.
The main purpose of this test is to promote a clear and critical thinking with good communication skills. This contest provides an international recognition to the kids at a very young age. It gives them opportunity that their talent is not less than anyone in this world.
Importance of Kangaroo tests cannot be denied by anyone because it is a challenge for the genius one. It is an effort to enhance confidence in your children. It helps them understand how we can apply mathematics in our lives. In this way they can learn intellectual skills which are helpful in human's life.
It has been observed that those students, who participate in these tests at a young age, perform better in entry tests of engineering and medical colleges, as well as other programs.
Students face totally unseen questions that enhance their creativity and refine their communicating skills. These contests are created to broaden the young minds of Pakistani children and develop their extraordinary skills. Memorized knowledge is simply something that washes away with the passage of time, but these tests are purely unseen which gives a clear idea of your kids' clean brain. It shows that their little brains are now polluted.
It is a misconception that these tests are "Exams" and we pressurize students to secure full marks. It is not an "Exam", parents and teachers; these are lessons of the year that will have a positive impact for on your child's life. Students should enjoy these lessons stress free. It is strongly recommended that not a single child should be deprived of this wonderful opportunity.
Let their brains enjoy the freedom and fly, where sky is the limit. Their natural talent will be seen and they will definitely learn something new according to their tastes. Every child is different and has unique interests, let them show their natural talent in their taste of subject.